A floating post office
India has the largest postal network in the world with over 1, 55,015 post offices. A single post office on an average serves a population of 7,175 people. The floating post office in Dal Lake, Srinagar, was inaugurated in August 2011.
Kumbh Mela gathering visible from space
The 2011 Kumbh Mela was the largest gathering of people with over 75 million pilgrims. The gathering was so huge that the crowd was visible from space.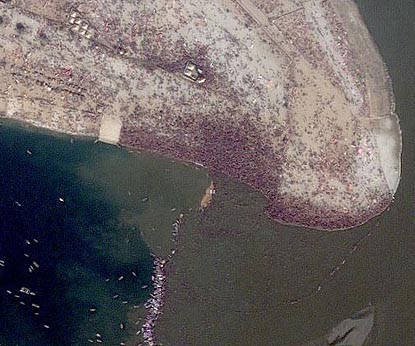 Shampooing is an Indian concept
Shampoo was invented in India, not the commercial liquid ones but the method by use of herbs. The word 'shampoo' itself has been derived from the Sanskrit word champu, which means to massage.